About
Counter Strike: Global Offensive
ABOUT THIS GAME!
Counter-Strike: Global Offensive (CS: GO) expands upon the team-based action gameplay that it pioneered when it was launched 19 years ago.
CS: GO features new maps, characters, weapons, and game modes, and delivers updated versions of the classic CS content (de_dust2, etc.).
"Counter-Strike took the gaming industry by surprise when the unlikely MOD became the most played online PC action game in the world almost immediately after its release in August 1999," said Doug Lombardi at Valve. "For the past 12 years, it has continued to be one of the most-played games in the world, headline competitive gaming tournaments and selling over 25 million units worldwide across the franchise. CS: GO promises to expand on CS' award-winning gameplay and deliver it to gamers on the PC as well as the next gen consoles and the Mac."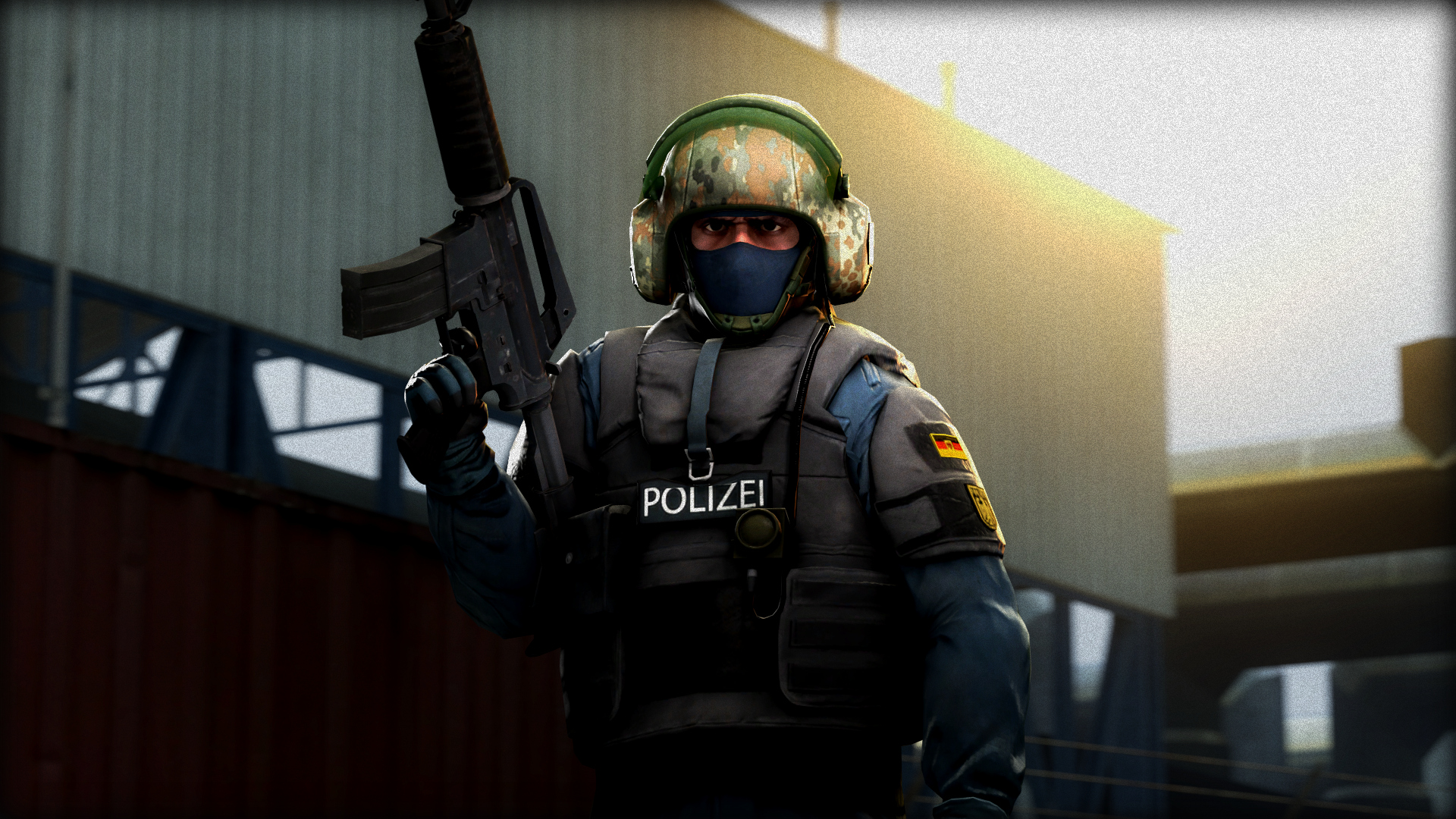 ---
Global Offensive has nine main game modes: Competitive, Casual, Deathmatch, Arms Race, Demolition, Wingman, Flying Scoutsman, Danger Zone, and Weapons Course. Competitive mode pits players against each other in two teams of five players in roughly 45-minute matches. The Casual and Deathmatch modes are less serious than Competitive mode and do not register friendly fire or collision with other teammates. Both are primarily used as a practice tool. Arms Race is similar to the "Gun Game" mode for other games in the series. It consists of players racing to upgrade their guns via killing enemies.Demolition is also like the "Gun Game" mode, though players are also able to plant and defuse the bomb. Players only receive gun upgrades at the start of new rounds if they killed an enemy the previous round.Wingman is a two-on-two bomb defusal game-mode taking place over fifteen rounds. It is similar to Competitive in the sense that players are paired based on their skill levels.Flying Scoutsman is a mode in which players are equipped only with a SSG 08 and a knife while they play in low-gravity. The Flying Scoutsman, Demolition, and Arms Race game modes are placed in the War Games tab.Danger Zone is a battle-royale mode in which players play against up to 16 or 18 others. Everyone starts with a knife and a tablet and have to search for weapons, ammunition, equipment, and money. Through the tablet, players can purchase certain weapons, ammunition, and equipment with money found around the map inside buildings and in completing objectives such as returning hostages to the rescue zones. When a player purchases an item, it is delivered to them from a drone that goes to their location and drops the item. The tablet is also used for tracking other players. The last person or team alive wins, like other battle-royale games.The Weapons Course is an offline practice mode designed to help new players learn how to use guns and grenades, as well as defusing and planting the bomb.Apart from the Weapons Course, all seven other game modes can be played online or offline with bots.
---
The Counter Strike Global Offensive professional scene consists of tournaments hosted by third-party organisations and Valve-organised or co-sponsored tournaments, referred to as Majors. Majors have larger prize pools; originally set at $250,000, the prize pools for majors have risen, with MLG Columbus 2016 having the first pool of $1,000,000.
In 2014, the "first large match fixing scandal" in the Global Offensive community took place, where team iBuyPower purposefully lost a match against NetCodeGuides.com. The team was later banned by Valve, though ESL unbanned the team from their tournaments in 2017. They are still unable to play in Majors.
In October 2015, a number of professional eSports organization with Counter-Strike teams announced the formation of a trade union that set several demands for future tournament attendance. The announcement was a publicly posted email written by Natus Vincere CEO Alexander Kokhanovsky that was sent to organizers of major esports events. Among these demands was notice that teams part of the union would not attend a tournament with a prize pool of less than $75,000 for Counter-Strike: Global Offensive and $100,000 for Dota 2. Among the teams that were announced were Natus Vincere, Team Liquid, Counter Logic Gaming, Cloud9, Virtus.pro, Team SoloMid, Fnatic, Ninjas in Pyjamas, Titan, and Team EnVyUs. In 2016, the World eSports Association (WESA) was founded by ESL and many eSports teams, including Fnatic, Natus Vincere, Team EnVyUs, and FaZe Clan, though the latter-most left soon after its formation. In the announcement statement, WESA said they would "further professionalize eSports by introducing elements of player representation, standardized regulations, and revenue sharing for teams". Alongside this, they also plan to help the fans and organizers by "seeking to create predictable schedules".
Esports organizations Cloud9 and Dignitas, among others, announced plans in February 2020 to launch Flashpoint, a franchise-based league for Counter-Strike, as to counter concerns over the state of the current promotion/regulation leagues, with the league to be owned by the teams rather than a single organization, as in the case of the Overwatch League.
---
Join Frolic Esports Now !!
Intel® Core™ 2 Duo E6600 or AMD Phenom™ X3 8750 processor or better

Video card must be 256 MB or more and should be a DirectX 9-compatible with support for Pixel Shader 3.0